GDPR Challenge
Our serious game on data protection
Train your employees in personal data protection with this simulation that covers the most frequent situations.
Try the game
"Learn to assess and apply GDPR best practices"
"The manager of a fictional company is extremely worried: they have had several data leaks and are likely to receive a regulatory visit soon. But are the employees prepared? Do they really know all the procedures? That's where you come in!
Your mission: assessing your colleagues' degree of compliance regarding the different procedures and reporting your findings to Alex, the DPO, who will accompany you throughout this adventure."
Duration :

around 1 hour (10 missions)

Available in 3 languages :

French, English, Dutch

Target audience :

all levels of expertise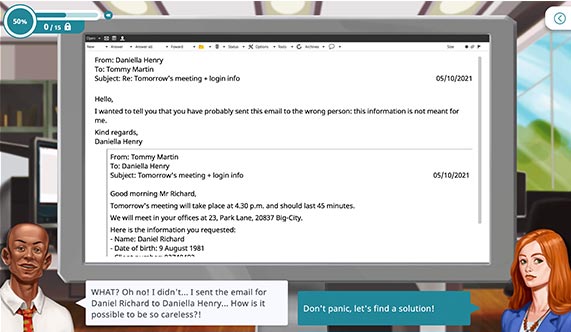 An effective introduction to data protection
GDPR Challenge relies on game mechanics, which promote information retention for fast and effortless learning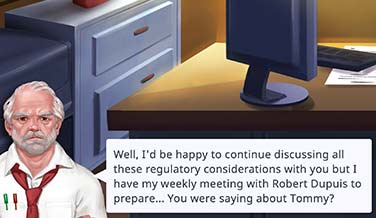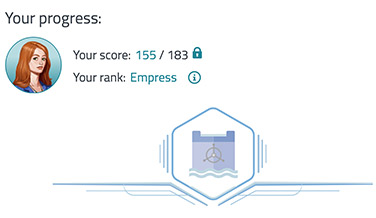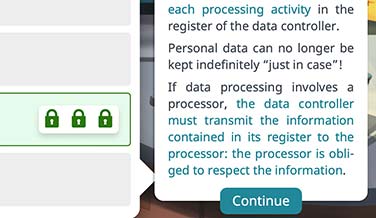 Topics covered
As they progress in the serious game, employees tackle essential data protection issues.
The basics

The different types of personal data.
Dealing with a data leak.
The role and responsibilities of the DPO​.

Data protection

Consent, accessing and erasing data.
Data processing and processing record.
Protection measures.

Complying with GDPR

Compliance by design.
Impact assessment.
Managing sub-contractors.
Managing data transfers.

Responsibility and penalties

Criminal responsability.
Fines.
An off-the-shelf serious game
GDPR Challenge has been designed to raise awareness of data protection issues among your employees.
Quick deployment

The serious game is a SaaS application that can be deployed quickly across your organisation. We can connect it to your SSO and/or LMS simply on demand.

Customisable content that reflects your day-to-day activity

We can personalise texts and/or add rules specific to your company in the game's scenes or the knowledge base.

Performance tracking

Depending on your needs, you can track your employees' activity and learning progress via an admin dashboard or your LMS.

A clear and customized pricing

The pricing of GDPR Challenge is based on the number of users per year, with a sliding scale. Depending on the options chosen (statistics, number of languages, customization …), an implementation cost can be added.
Try GDPR Challenge :)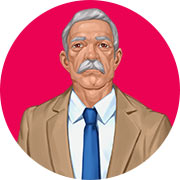 Try the first mission of our serious game on data protection for free and lead the investigation.
Try the game
You may also like…